Wolf Pack Leaders
This page highlights students who are selected by Windy River Elementary staff. These are students who are doing exceptional work and being Wolf Pack Leaders! We have some amazing students so we have a lot of highlights!
October Wolf Pack Leaders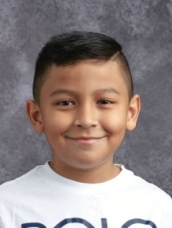 Ricardo Araiza
Ricardo is an amazing student, he is always willing to learn, the first to sit down and listen, and always brings good insights to the conversation. Ricardo is caring and hardworking, respectful, and overall a pleasure to have in class. He also tells me jokes throughout the day and is constantly looking for ways to make his peers smile.
Ricardo es un alumno asombroso, siempre está listo para aprender, es el primero en sentarse y escuchar, y siempre trae buen conocimiento a las conversaciones. Ricardo es cariñoso y trabajador, respetuoso, en general un placer tenerlo en clase. Incluso, siempre me cuenta chistes durante el día y constantemente busca maneras de hacer sonreír a sus compañeros.
-Ms. Velasco
Ezekiel Calvillo
Ezekiel is always focused and on task. He is a great classmate and works really well with his peers. I can tell he takes pride in his work and it is showing in his assignments. He is dedicated and determined to learning, and I really enjoy having him in my class!
-Ms. Grieb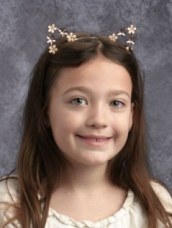 Avalyn Davis
She is always willing to answer questions, and ask questions during music class. She also helps out her fellow students around her when she notices that a classmate doesn't understand the chord finger placements on the ukuleles. She is a wonderful leader in her music class.
-Mr. Fuss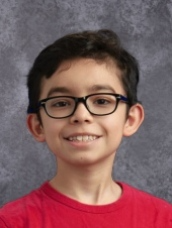 Davin Cervantes
Davin is an excellent student. He is very kind and very respectful. Davin also does a great job at following directions and raising his hand to answer questions. Davin is a student that I enjoy having in my class!
-Mrs. Barron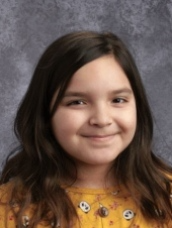 Alejandra Rivera Meraz
This month I choose Alejandra Rivera because she tries really hard and wants to do well. Reading is very difficult for Alejandra but she puts a lot of effort everyday during reading skills. She is starting to read small passages and she is very excited of her progress and I'm very excited for her! Everyday when she comes for reading skills she gets her work out and is ready to learn compare to the start of the year when she never had her work, asked me daily of what to do and I would have to remind her daily. Alejandra is becoming a model student and I am very proud of her because she does not give up on herself or her learning even if it is changeling. I'm excited to see all her growth in reading this year. Way to go Alejandra!
-Mrs. McMillan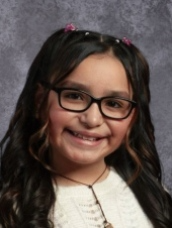 Alexa Zuniga
Alexa is dedicated to grow everyday. She is a positive and kind role model in class. I am very proud of you, Alexa!.
-Ms. Rowe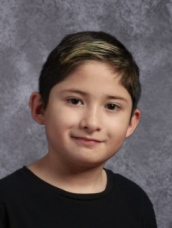 Jason Perez-Ruiz
Jason is a student that always walks in with a smile on his face and a friendly "good morning." He is a student that I can trust to make the right decision, even when no one is around. Jason has the perseverance to accomplish anything. He never gives up, even when something is hard. Jason has a wonderful artistic ability and always has something new to show me that he drew. Keep up the great work Jason!
-Mrs. Ashbeck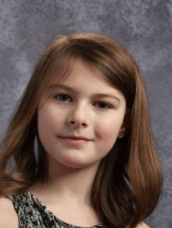 Emma Christy
It's hard to keep up with all of Emma's accomplishments in school! This month she has been very busy reading some of her favorite books, doing amazing on all of her spelling tests, and working very hard in math and reading. Not only is Emma an academic role model to her peers but she is also a caring girl who is always considerate of others. She is someone I can always count on in class and I feel blessed to have been given the opportunity of having her in my class. She is a goal getter and a joy to have in class!
¡Es difícil mantenerse al día con todos los logros de Emma en la escuela! Este mes ha estado muy ocupada leyendo algunos de sus libros favoritos, a recibido altran calificaciones en todas sus pruebas de ortografía y ha trabajado muy duro en matemáticas y lectura. Emma no solo es un modelo académico a seguir para sus compañeros, sino que también es una niña cariñosa que siempre es considerada con los demás. Ella es alguien con quien siempre puedo contar en clase y me siento bendecida por tener la oportunidad de tenerla en mi clase. ¡Ella sigue y consigue sus metas y es un placer tenerla en clase!
-Ms. Colin-Torres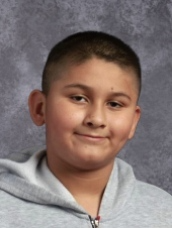 Kevin Estrada
Students tell me things every day. I am the keeper of their secrets, so I know that when they say things to me, it's usually something very important to them and they really mean it. I have been told by other 5th grade students, all at random, that Kevin is THE kindest student at Windy River. In fact, one of Kevin's peers told me that of all the kids they know, Kevin is the ONLY one who is NEVER mean to anyone. He will talk to anyone and play with anyone, and would never make anyone feel bad or left out. This is something that stands out to me! An unsolicited endorsement by other students, says a whole lot. What a great example to everyone, students and adults, here at Windy River! He's Top Llama in Ms. Colin-Torres' class and he's a Leader of our Wolf Pack for sure!!
-Mrs. Crowell

Kamila Rangel
We are very fortunate to have someone like Kamila in our class. Kamila is an exceptionally kind hearted student. She treats everyone with respect and is always willing to help her classmates. She is a quiet leader, but is a voice for others when she needs to be. Thank you for all you do as a Wolf Pack Leader, Kamila!
-Mrs. Worden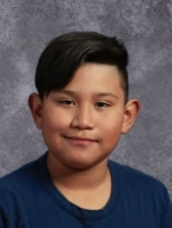 Diego Rangel Perez
Positive attitude, great effort and attendance
-Mr. Maddox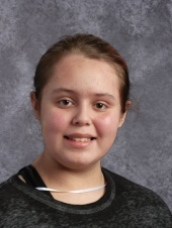 Maddalin Landeros
Maddalin is a determined learner. She pours her attention into whatever she is doing, and takes pride in her work. She is constantly going above and beyond, including helping those around her. She is truely a leader at Windy River Elementary. I am so happy to have Maddalin in my classroom, and look forward to working with her all year!
-Mrs. Winters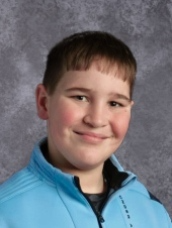 Gage Heideman
Gage is a hard working student who wants to succeed in everything that he does. He is a well motivated student who is kind, friendly, and always has a smile on his face. Gage is a hard working leader ready to take on any challenge that may come his way. Keep up the good work Gage!
-Mr. Keefer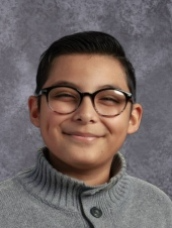 Ramses Trujillo
Ramses is a student that I can always count on! He comes to school ready to learn and is eager to do whatever is asked of him. Ramses is also a stellar student academically! He is up for any challenge and will complete any task that is given to him to the best of his ability. During math, he is someone who consistently is one of the first students done with the assignment and is more than willing to help his classmates. He is able to understand the material taught to him, apply the skills, and explain them to his classmates. This is appreciated not only by me, but his classmates too! Ramses also demonstrates kindness and compassion to anyone who encounters him. This month we got a new student in our class and I asked him to help him out for the first few days. He exceeded my expectations with this task and makes our entire class feel like a family everyday. I am proud of all Ramses has already accomplished this year and I can not wait to see all the he accomplishes throughout the rest of the year!
-Ms. Scanlan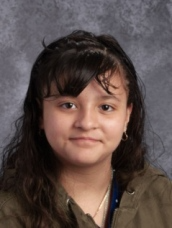 Stephany Meza Cambero
Stephany has shown a highly curious nature about different topics we are learning about in class. She is quick to supply answers to questions I have prompted. She is also willing to share her opinion and ask questions about varying material being covered whether it is in Math, Social Studies, Science, or other classes. It has been very exciting for me to see her grow in the last two months, becoming comfortable with asking questions within the class, and speaking up when she knows the answer. She has been an incredibly hard worker, and has shown that even when the material becomes challenging, she will not let it bring her down. Stephany is an incredibly sweet young lady, and has proven to be so both during one-on-one time and within group settings.
-Ms. Miller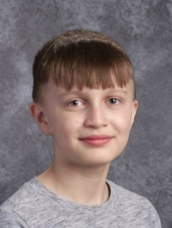 Nikolai Rockwell
Niko has proven himself as a really caring person and good friend. He recently made a very brave and responsible decision to get help for another person. Niko sets an example for his peers on how to do the right thing when there is a big problem. His big heart and empathy for others is evident and he is certainly a Leader of the Pack here at Windy River. I am so proud of his integrity and compassion for others!
-Mrs. Crowell