Summer Meal times and locations are now available for families. Lunch service will begin June 14th.
https://5il.co/tyog

It is time to start returning any technology that was checked out to students / families. This includes Chromebooks and hotspots for the summer.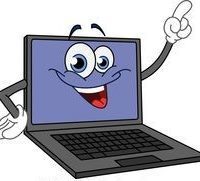 Student's last day of school is June 10th - stay tuned for details on summer school programs.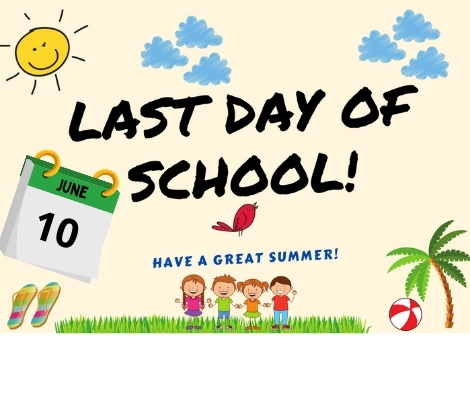 Congratulations to the class of 2021! Please see each high school's website for graduation ceremony details.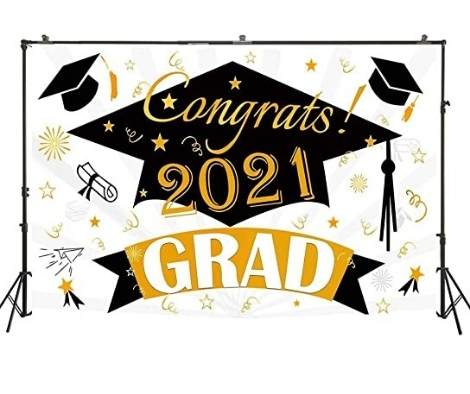 In honor of the men and women who have died while serving in the military.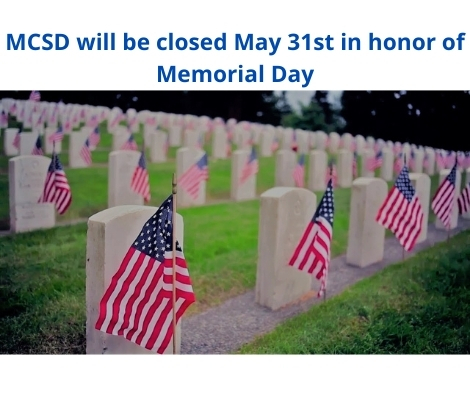 Group Swim Lessons - free for MCSD students!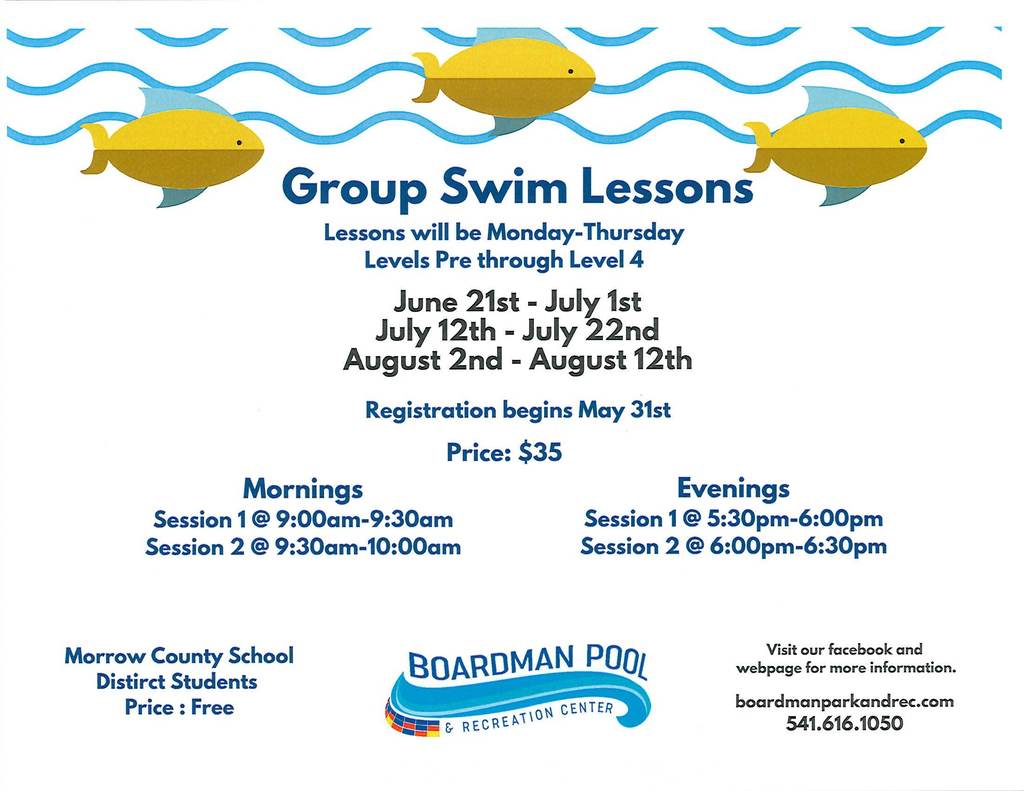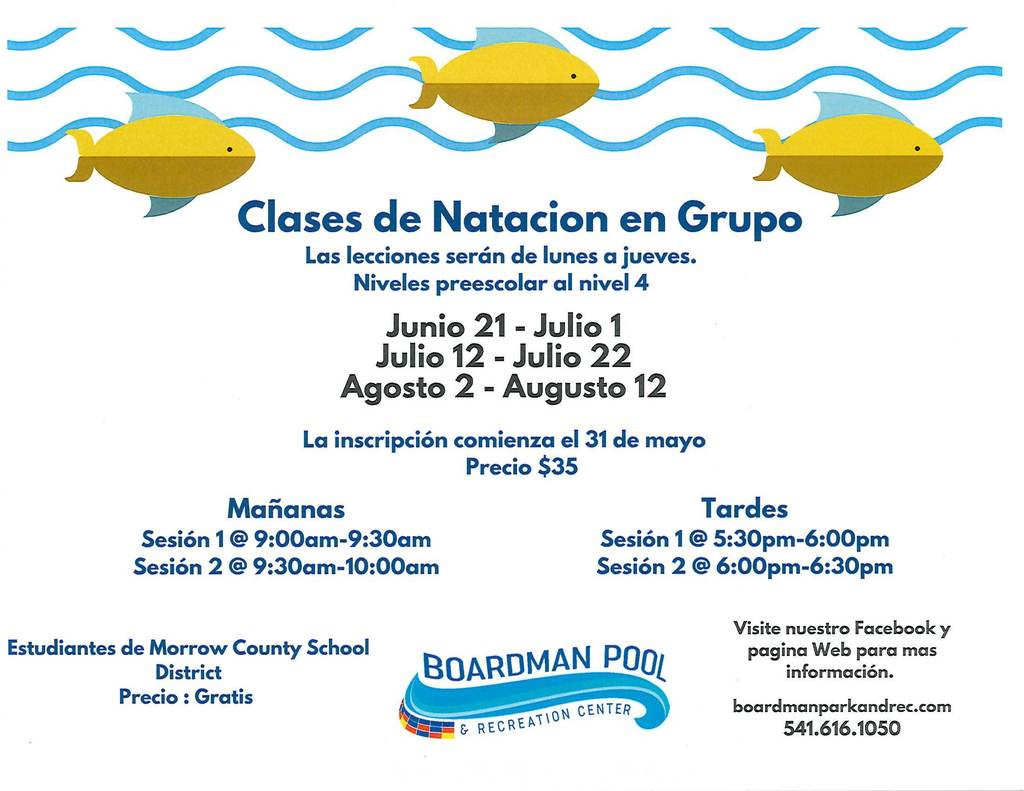 Babysitting Training opportunity! Open to all students ages 11-15. Free for MCSD students!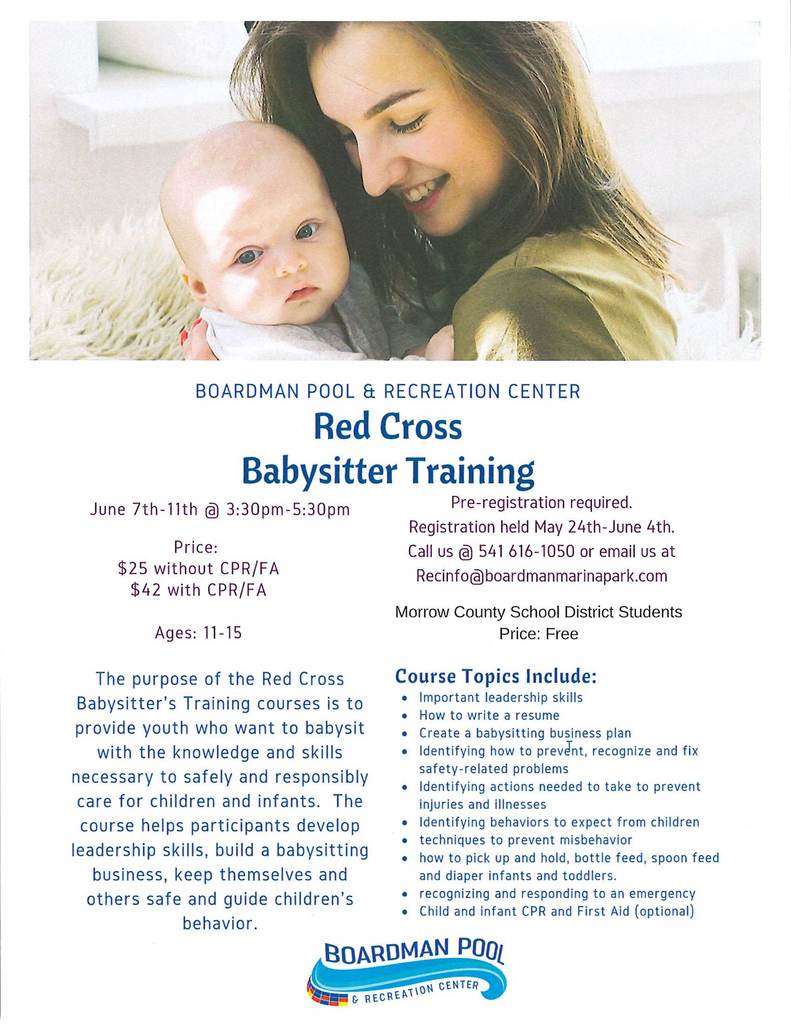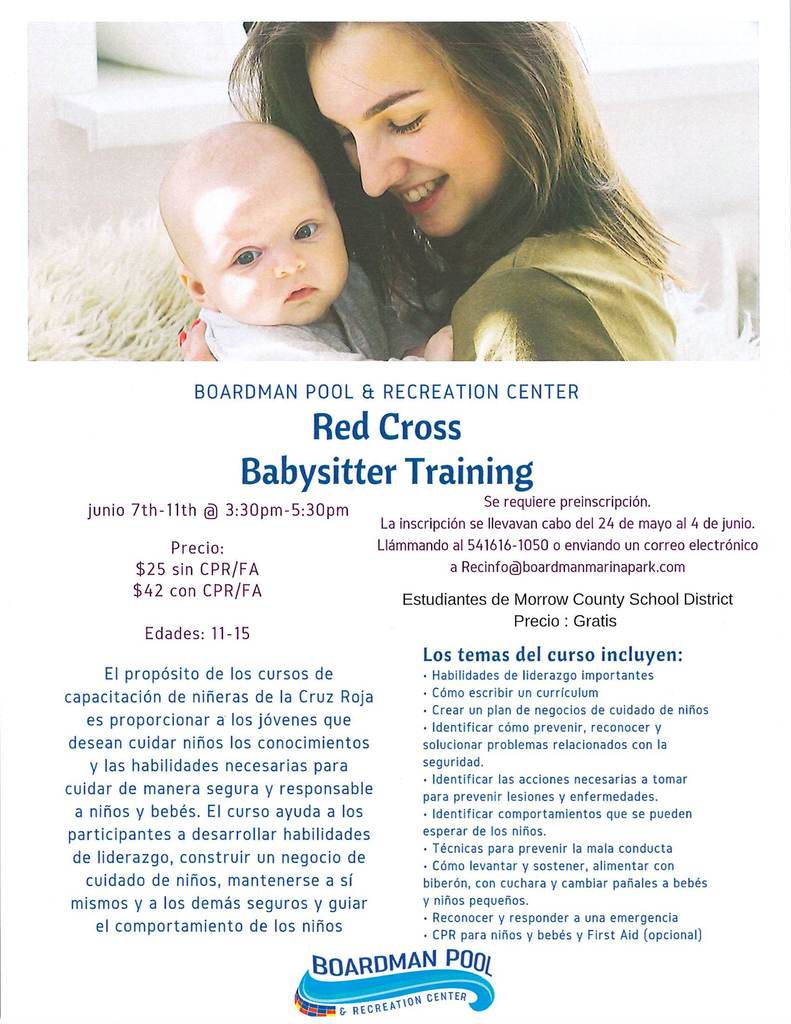 Opportunities for students 12 years and older to start getting their COVID-19 vaccines through Morrow County Health Department.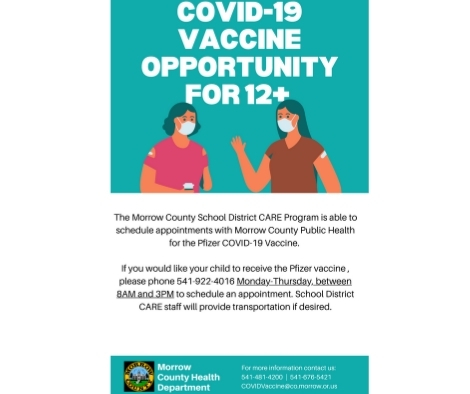 The City of Boardman is experiencing a city-wide sewer main break on May 19, 2021. We ask all city residents to greatly limit the use of all indoor plumbing, including showers, toilets, sinks, dishwashers, and washers at this time. We will send another notice once the line is repaired. We apologize for the inconvenience this will cause.

Due to the current school restrictions, you can access the teacher request forms at the main office in each elementary school. Request forms will need to be turned in on or before May 28th. Please remember requests are not automatically guaranteed as we must consider both the individual academic, behavioral and social-emotional needs of each student and the overall well-being of all students. Debido a las restricciones escolares actuales, puede acceder a los formularios de solicitud de maestros en la oficina principal de cada escuela primaria. Los formularios de solicitud deberán entregarse el 28 de mayo o antes. Recuerde que las solicitudes no están garantizadas automáticamente ya que debemos considerar tanto las necesidades académicas, conductuales y socioemocionales individuales de cada estudiante como el bienestar general de todos los estudiantes.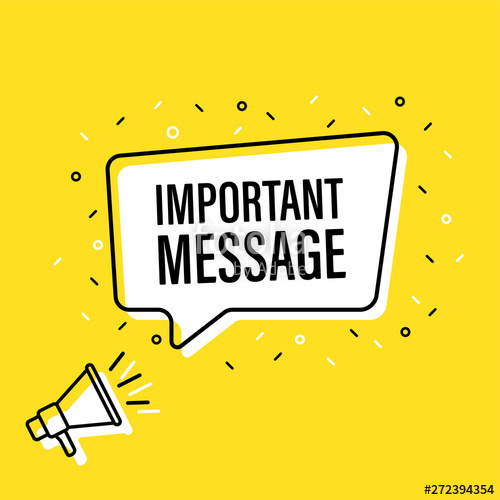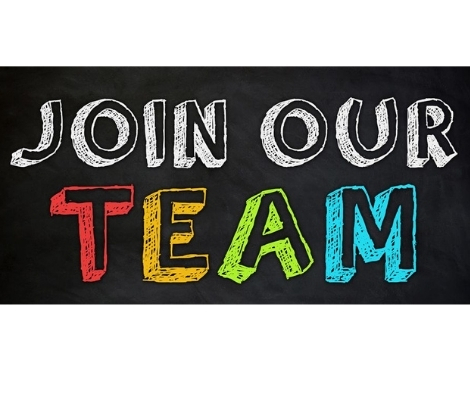 MCSD has the best teachers!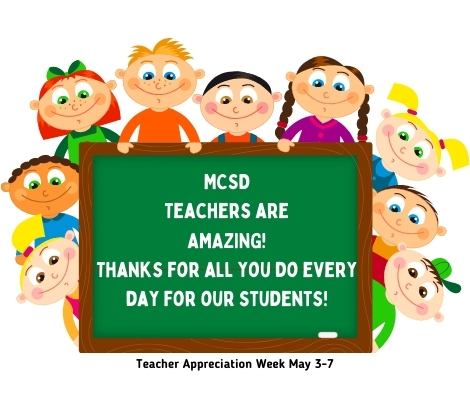 Happy Administrative Assistant Day! Our office staff are amazing!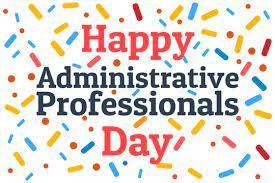 Kindergarten Roundup is coming! MCSD will be hosting pre-registration and meet and greet sessions at all three kindergarten sites May 3rd-6th. Please visit your community's elementary website for details!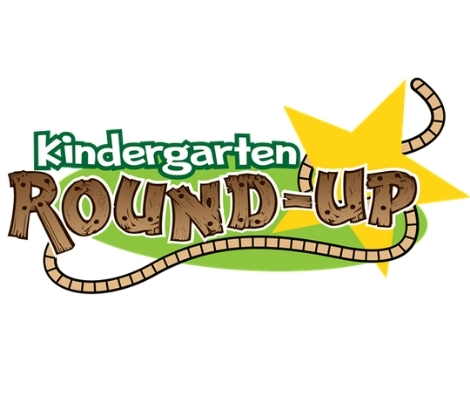 We are hiring! Please visit our website for a complete job listing and application links!
https://www.morrow.k12.or.us/page/employment
Music Teacher - Windy River Elementary K-12 Grade Music/Band Teacher - Heppner Schools Innovative STEM Lab Teacher - Morrow County School District Life Skills Special Education Teacher - Morrow County School District 1st Grade Teacher - Sam Boardman Elementary School 2nd Grade Teacher - Sam Boardman Elementary School Computer Technology Teacher - Irrigon Jr/Sr High School ELD Teacher - Irrigon Jr/Sr High School JH Language Arts Teacher - Irrigon Jr/Sr High School Substitutes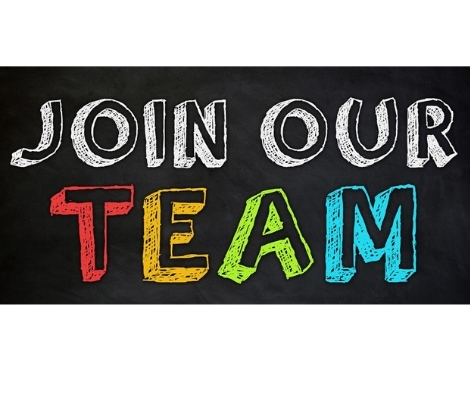 Effective 3/19/21 MCSD will no longer be doing meal delivery. Children that are doing online learning are still able to pick up meals at each school building each school day from 8 am to 12 pm.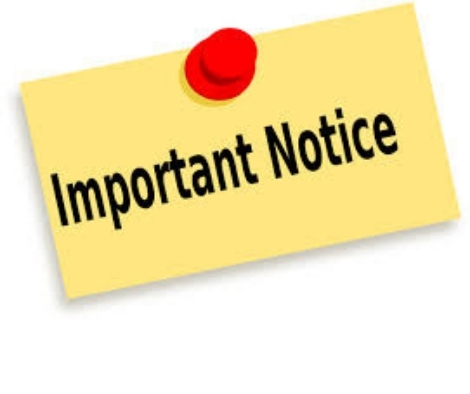 MCSD will be off for spring break March 22nd-26th. Enjoy your time off!

Don't forget we have a time change Sunday!
Picture retakes and vision screenings Picture Retake Day is this Wednesday, March 10th from 8:30 a.m. – 10:30 a.m. If your student did not have their picture taken on Picture Day or needs to have their picture redone, please have students go to the library during those times. Please bring the first packet of pictures to turn in if they are having retakes done. Online students needing pictures taken, please come to the school's front doors and ring the bell. Students will be escorted to the library by staff. Picture packet forms will be available in the office for those who need them. Vision Screening Day is this Wednesday, March 10th. All students will be vision screened. Online students, please come to the school between 8:30 a.m. – 10:00 a.m. to be screened. Online students, please enter the building from the gym door along the side of the building from the front doors. There will be signs and white lines on the sidewalk to guide you to the correct door.